The people are what makes the RPO and our American Friends - keep reading to meet the Board of the American Friends of the Royal Philharmonic Orchestra:
Barry Bloom (President)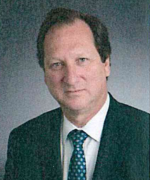 Barry is the Chief Executive Officer Tisch Financial Management (TFMG Associate, LLC), which is the family office of the entire Tisch family.
Barry is an Advisory Board Member of the Hospital for Special Surgery, Board Member of Iraq and Afghanistan Veterans of America (IAVA) and President and Chairman of the Board of Directors of the American Friends of the Royal Philharmonic Orchestra (AFRPO).
Barry has a Bachelor of Science in Economics from Wharton School at the University of Pennsylvania and a J.D. from Brooklyn Law School.
Barry is married to Lilia Bloom and they have two children, two grandchildren and a black Labrador named Tank. They reside in Old Westbury, New York, and Manhattan.
Huw Davies (Vice President and Secretary)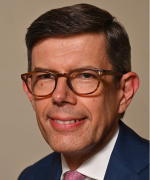 Huw is Deputy Managing Director and Business Development Director of the Royal Philharmonic Orchestra (RPO). Formerly a professional 'cellist, Huw studied at the Guildhall School of Music and Drama in London and began his playing career as a freelancer before joining the BBC Concert Orchestra.
Huw's career changed direction when he established a music promotion and consultancy firm which led to him becoming Managing Director of the London Chamber Orchestra (LCO), the UK's longest-established chamber orchestra.
From 2007-2012 he was Development Director with the Institute for Family Business (IFB), the UK's membership association for large family-owned companies, where he grew the membership to an aggregate turnover in excess of £51bn. He was also a member of the Executive Committee of Family Business Network International (FBN-I).
He was approached by the Royal Philharmonic Orchestra and invited to become Development Director, before being appointed Deputy Managing Director in 2015.
Huw is a Trustee of the Lang Lang International Music Foundation and lives in Surrey with his wife Kate, their children Freddie and Isabella and two miniature long-haired Dachshunds Evie and Lottie.
James Mead (Treasurer)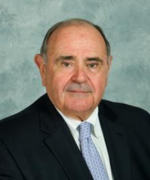 Jim is founder and Managing Director of JM Mead, LLC, a healthcare financial advisory firm. Prior to founding the firm in 2004 he served for 20 years as President and CEO of Capital BlueCross. Following his retirement as President and CEO, he became Vice Chairman, serving on the board until 2021. Since 2007 he has been a Venture Partner with Radius Ventures, LLC, a health services and life sciences venture capital firm headquartered in New York. From 2017 to 2019 he served as President and CEO of PinnacleCare International, becoming Vice Chairman in 2020, until the company's sale in 2021.
Jim has extensive corporate governance experience having been on the boards of over 30 public and private companies. From 1989 to 1995 he was a member of the Board of Directors of the Federal Reserve Bank of Philadelphia, serving both as Vice Chairman and then as Chairman. For over a decade he was a member of the Boards of the Hershey Trust Company and Milton Hershey School chairing its Investment Committee. He is a retired Director of The Hershey Company (HSY). He currently is a Senior Advisor to Corrum Capital Management and Advisor to Banquet Health.
David Albright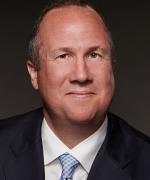 David serves as Head of Client Development and Member of the Executive Team for Northern Trust's Global Family Office business which works with families and family offices worldwide across a range of financial management and advisory services. Northern Trust is a global financial services company which supports wealthy families, charitable organizations and institutions worldwide with their asset management, trust, banking and administration needs. It has offices throughout the Americas, Europe, Middle East and Asia-Pacific regions and manages over US$1 trillion in assets.
Dave's passion for music and the arts started at an early age by singing in the renown Men and Boys' Choir of St. Paul's Episcopal Church in Akron, Ohio under the direction of Robert M. Quade. He has also studied choral music and direction under Gerre Hancock at St. Thomas Church in New York, and with John Rutter (CBE) and Sir David Wilcocks (CBE) in London.
Leslie Bider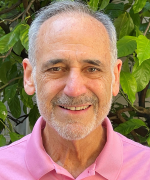 Les was born in Detroit and raised in Chicago. He moved to California to attend the USC where he received his Bachelor's Degree in Accounting, before being awarded a Masters Degree from the Wharton School of the University of Pennsylvania. He worked as an account and ran his own firm before joining the Warner Bros. Music Publishing Division of Warner Communications. There he merged Warner with the Chappell and Intersong Music Group to create Warner/Chappell Music of which he was Chairman and CEO until 2005. Leslie served as the CEO of PinnacleCare, a private health advisory firm, which was eventually sold to Sun Life of Canada.
He currently serves on the Board of Directors of Douglas Emmett, Inc., an NYSE Real Estate REIT and has been the General Campaign Chair of the Federation as well as its Chairman of the Board. Les Chairs the Community Security Initiative and the Audit Committees of the Federation and serves on the Executive Committee as well as the Board. He is Chair of the Global Resource Development Committee of JDC and is on the Board, Executive Committee, Europe Committee and Entwine Committee. Les is Co-Chair of the Wallis Ambassadors Board as well as a Board Member of Hillcrest Country Club where he Chairs the Community Activities Committee and is Co-Vice Chair of the Membership Committee. Leslie previously served as the Chairman of the MusiCares Foundation of the Recording Academy where he received the Lifetime Achievement Award from the Academy.
Joy Bunson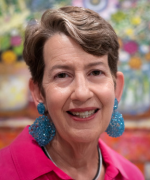 A management consultant with over 30 years of business experience, Joy specializes in helping organizations and leaders create and manage change and is particularly well known for pioneering work in diversity and inclusion, work-life, and culture. Her clients include a variety of for-profit and not-for profit organizations.
Prior to running her own consulting practice, Joy spent much of her career at JPMorgan Chase—one of the world's leading financial services firms. While there, she managed Leadership and Organizational Development globally and spent most of her time working with executives on issues related to leadership and culture, diversity, and managing change. She was recognized by the Families and Work Institute with their prestigious Work-Life Legacy Award for groundbreaking achievements in work-life and workplace flexibility.
Joy co-chairs the board of Athlete Ally—a social justice organization whose mission is to combat homophobia, transphobia, and the attendant sexism in sports—and serves on the board of the Atlantic Theater Company.
Joy has an M.S. in organizational psychology from New York University and a B.A. from Cornell University. She happily lives in Manhattan with her husband and son.
Richard D. Chapman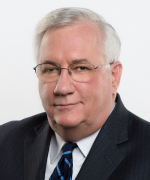 Until his retirement in 2018, Rick led the Walton Family Office in Bentonville, Arkansas for more than 35 years. He oversaw all aspects of the family office including advising the Walton Family on estate planning, tax, and investments, as well as philanthropic and personal activities. Rick continues to serve as Senior Advisor and member of the Board of Managers of River Bend Holdings, LLC a private family trust company for the Walton Family. Prior to joining the Walton organization in 1983, he worked for the accounting firm of PricewaterhouseCoopers, LLP in London, England and Little Rock, Arkansas.
Rick currently serves as a Special Advisor to the BDT MSD Partners, Family Office Group. He also serves on the boards of directors of First Solar, an S & P 500 Company, and Arvest Bank Group, the holding company for a diversified financial services company. Rick has provided more than a decade of service on each of the following philanthropic boards: Crystal Bridges Museum of American Art, the Walton Family Foundation, the Walton Family Charitable Support Foundation, the University of Arkansas Foundation, the Razorback Foundation, and the Fayetteville Campus Foundation of the University of Arkansas.
James LoGatto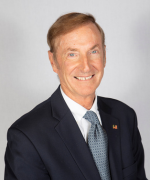 Jim is the Executive Vice President and Director of U.S. Private Banking at IDB Bank®, a New York-based private and commercial bank. Leveraging more than 40 years of experience across the financial services and private banking sectors, he oversees a team of more than 40 professionals and a multibillion-dollar book of business.
A seasoned executive, Jim joined IDB following his tenure with several distinguished institutions, most recently serving as senior vice president and regional banking manager at Wells Fargo, where he was responsible for building Wells Fargo Private Bank in New York. He has additionally held leadership roles with Independence Community Bank (Sovereign Bank), Dime (Washington Mutual), North Folk Bank (Capital One), Republic National Bank of New York (HSBC) and Irving Trust Company (Bank of New York).
In addition to his accomplished career, Jim holds several leadership positions with notable not-for-profit organizations, including Hope for a Healthier Humanity, where he has volunteered for more than two decades to help drive medical, water purification and agriculture projects to benefit high-needs communities in Latin and South America.
Jim holds a Bachelor of Science in Marketing and Master of Business Administration in Finance from St. John's University.
Harry Macklowe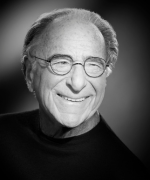 Harry has been in the Real Estate business since 1960, as a builder and developer of office buildings, apartment houses, rental and condominium, commercial and residential. His driving interest in design and architecture has resulted in creating an outstanding portfolio of architectural accomplishments. Recent and most notable is 432 Park Avenue, the tallest building on the East Side of Manhattan, 1,396 ft. at 57th Street and Park Avenue. This building, together with the Apple Cube at the General Motors Building at 59th Street and 5th Avenue, 610 Broadway at Houston Street and Broadway, the Metropolitan Tower at 57th Street between 6th and 7th Avenues, has left an indelible architectural legacy. With his outstanding portfolio of NYC buildings – over $20 billion has been invested and in excess of 10 million feet of office space have been created.
Harry remains active in the New York City real estate business. He completed 200 East 59th Street, diagonally across the street from Bloomingdales and the Bloomberg Tower. This building is distinguished by its exterior columns as an integral part of the architecture. In early 2023, he completed a $2 billion project conversion of the landmark office building to condominium at One Wall Street located at the corner of Wall Street and Broadway next to the New York Stock Exchange, the Federal Reserve and the landmark Trinity Church.

Devon McCourt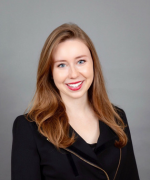 Devon is a Vice President of the merchant bank BDT & MSD Partners, where she is responsible for transaction analysis and execution of both investments and family office-focused advisory assignments. Prior to joining BDT & MSD in 2018, Devon worked in investment banking at Morgan Stanley in New York City, where she focused on financial sponsors' leveraged buyouts across industries.
Devon is the co-founder and Chief Marketing Officer of The Preface Project for childhood literacy and serves on the Boards of the American Friends of the Royal Philharmonic Orchestra (AFRPO) and the Princeton Faith and Work Initiative (FWI). Devon earned an A.B in Politics from Princeton University, graduating cum laude.
Devon has played the violin and viola since age 5 and has performed at Carnegie Hall, The Met, Millennium Park, Aspen Music Festival, Union Station (in D.C. alongside world-famous violinist, Joshua Bell), and at notable venues while on tour in China, South Korea, Ireland, and Germany. She is a National YoungArts Foundation winner and has appeared as a soloist on NPR's show From the Top, having received numerous awards for her solo and string quartet performances. Devon currently lives in Chicago with her husband and two toy-sized shih tzus.
Michele Park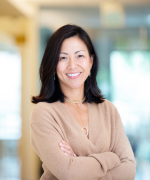 Michele joined NEA in 2021 as an investor on the Healthcare team focused on the biopharma space. Prior to NEA, Michele was an investor at Clarus Ventures (now Blackstone Life Sciences). Previously, she spent time in biotechnology research analyst roles at Credit Suisse and Piper Jaffray. Michele received her PhD in molecular biology from Weill Cornell Graduate School of Medical Sciences, and completed her dissertation at Memorial Sloan Kettering Cancer Center. She holds a BA in molecular biology from Princeton.
Michele also serves as Vice Chair of the Cancer Prevention and Research Institute of Texas (CPRIT) Product Development Advisory Committee and is a member of the Council of Korean Americans (CKA) and Private Equity Women Investor Network.
Brett Rousch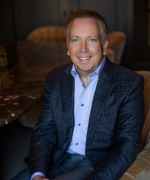 Brett is the Chief Operating Officer for a multi-generation single family office based in Chattanooga, TN where he focuses on tax and estate planning, investments and family-owned operating businesses. He has worked in the family office industry for over 3 decades. He is a CPA and received a Bachelor of Science degree from the University of Tennessee. Prior to his current role he worked for both PWC and Arthur Andersen & Co.
Currently he serves as a trustee of the John Fontaine Jr. Charity – helping students across the country make healthier life choices. He is also trustee for the University of Chattanooga Foundation and is a member of the endowment committee. Brett is the Chairman of the Board of the Policy and Taxation Group (PATG) advocating for tax reform and other issues impacting family run businesses. Past activities include being a member of the Client Advisory Board for The Northern Trust Company.
He is an enthusiastic traveler – especially in London, France and Italy – and loves the outdoors. Snow skiing, hiking and wine-tasting are favorite hobbies. He has a twin sister and they are the youngest of ten children scattered throughout Tennessee, Indiana, NC and Florida.